SG Beans is a Singapore-based, one-stop supplier of bean bag beans / refill for bean bags of various makes and sizes. Purchase online and fill up your bean bag yourself; or bring the cover down to our filling facility and bring home a filled bean bag – the choice is yours!
Our experience with a wide variety of bean bags has allowed us to source and provide our own line of affordable, quality bean bags to homes and offices. We believe that everyone should have access to quality relaxation; an oasis away from the hustle and bustle of life; or to put it succinctly in our local slang – "to nuah".
SG Beans is #Nuahness Redefined.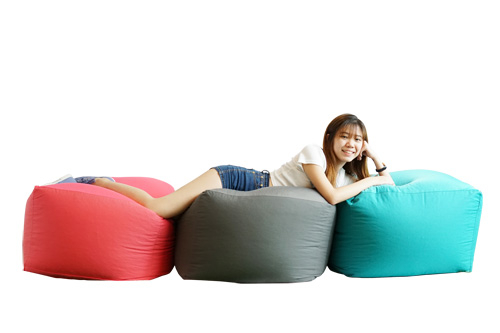 Ordered 2 of such beanbags. Bigger than I expected. Enjoying the beanbags. Definitely recommended.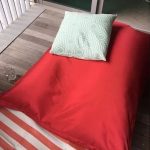 Love my new beanbag! Great quality and sooo comfy!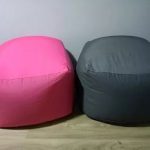 The bean bags are nice. Seller is honest and prompt in replying.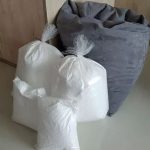 Compared the beads with the original ones in the bean bag (from Taobao) –  seller's beads are of better quality and retain shape after compression. Two thumbs up!
Quality Beans
Our bean bag beans / refill are of better density – they last longer. We also have micro beans / beads of 1-2mm suitable for handicraft (soft toys, hand-held bean bags), and spandex bean bag chairs.
Free Delivery
Free single-trip delivery within Singapore for orders $20 and above! A nominal flat rate of $5 applies for local orders below $20.
Quality Bean Bags
Quality bean bags can be affordable. Our experience with filling and handling bean bags of various brands and makes allows us to bring you bean bags made of good materials and workmanship, and without the premium price tag.
Display Area
Try and test out our different types of bean bags! You may also pick up your orders here. Do contact us to schedule an appointment beforehand!
Convenient Service
Get your orders delivered within 5 working days. If you need help with filling bean bags, schedule an appointment with us to bring your covers – we can fill them on the spot for you.
Our Experience
We have been filling bean bags since 2012, and have come across bean bags of various shapes and sizes; brands and makes. We know how much a bean bag ought to be filled for optimal comfort (if you bring it to us), but are also able to tailor to your personal preference.