VARIOUS TYPES AND MATERIALS
Quality bean bags and accessories of various materials and sizes.
Comprehensive selection of bean bag refill types and volumes.
RELAX   ·   CHILL   ·   UNWIND   ·   LOOSEN UP   ·   NUAH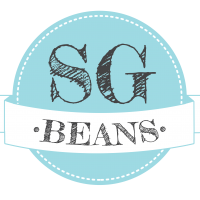 SINGAPORE BEAN BAG BEANS AND MORE
SG Beans is a Singapore-based, one-stop supplier of bean bag beans / refill / filling for bean bags of various makes, materials and sizes. Have your beans delivered or make an appointment with us to fill your bean bag up! We are proud of our affordable, quality bean bags well-suited for home, corporate and office interiors.
Definitely good quality, have been using the refilled beans for 2 weeks now and no issues with flattening of my bean bag.
…Firstly customer service. You sir, was nothing short of excellence.. Tending to me and my requests.. Secondly is your willingness to go the extra mile. Despite [my requests], u gentlemen went ahead to process my order.. I am extremely grateful for your kind indulgence in the matter.. And appreciate your assistance and help in the abovementioned issue.. Thank u..